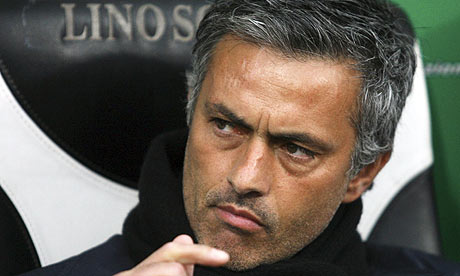 After leading Inter Milan to a glorious treble, Jose Mourinho will assume the reigns at Real Madrid next season, replacing the fired Manuel Pellegrini at the Estadio Santiago Bernabeu. Mourinho, 47, promises to end Barca's dominance in La Liga and return
los blancos
to European prominence.
Pundits and commentators seized on the news. "The timing was wonderful," said Trevor Dailey of Sky Sports News. "With football finished for the summer, people are ready to turn their interest to cricket, or Wimbledon, or the Tour de France. It was our last chance to capture the attention of football fans."
Said the BBC's Tim Gleasen, "It's not easy to sustain interest over the summer, so it was a relief to see the world's most high-profile manager sign with the most glamorous club. Especially since we have three months of nothing coming up."